Functional Medicine at Belleview Chiropractic Clinic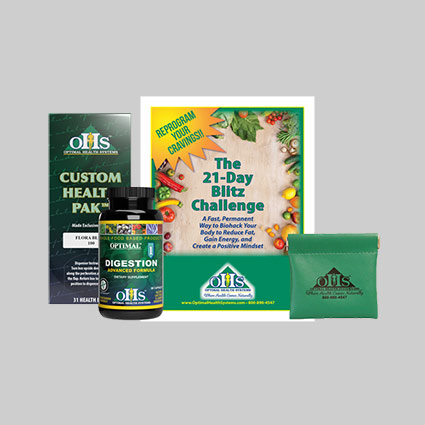 Do you know anyone suffering from chronic illness like depression, inflammatory diseases like arthritis, gastrointestinal disease, autoimmune disease, detoxification, hormonal imbalance, fatigue, fibromyalgia, chronic pain or infections, migraine headaches, etc?
If you answered yes to the above question, then functional medicine at
Belleview Chiropractic Clinic
may be something you would like to explore further!
Functional Medicine (FM) is an individualized and integrative approach to health focusing on the root cause(s) of disease, not the symptom(s). It promotes optimal health and wellness through diet and lifestyle change by understanding/addressing all the things that influence health including genes, environment, nutrition, stress and the microbiome. The microbiome is a collection of microorganisms (such as bacteria, viruses, fungi) that live on or inside of our human bodies such as on the skin or in the gastrointestinal tract. Your body is home to about 100 trillion bacteria and other microbes. Some of these microbes are both helpful or potentially harmful.
Through various questions about your health history, functional tests and body measurements, we work with you to strengthen your physiological processes, treat the underlying issues of your conditions, and restore your health—so you can have more energy, heal your gut, improve your overall wellness, and feel better than you have in years.
Your body is intelligent and has the capacity for self-regulation, which expresses itself through a dynamic balance of all your body systems including the microbiome. Your body has the ability to heal and prevent diseases. Health is not just the absence of disease, but a state of immense vitality. By shifting the emphasis from treating symptoms to getting to the root cause, functional medicine doctors find out how to optimize your overall health.
What to Expect on The First Visit
Get ready to talk with your doctor and have an in-depth conversation about personal health history, review of the current state of health, diet and lifestyle review, supplement and medication review, allergies, sensitivities review and discussing different contributing aspects of your past that are affecting your current health.
Functional tests and measurements will include urinalysis, saliva sample, body mass index (BMI), analysis of recent blood work or medical testing. Then we will determine what further testing is needed to investigate the root cause(s), and devise a holistic plan of action.
Contact Us
Take that first step toward better health. Contact us today to schedule an appointment!
CONTACT US »
---
Functional Medicine Belleview, Marion FL | (352) 245-0145